City Block After The Rain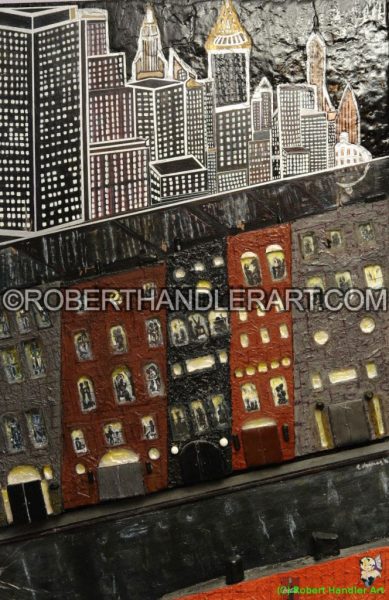 Illuminated skyscrapers tower over older tenement buildings, which offer a peeping-Tom sneak peek at the inhabitants, engaged in intercourse, both verbally and sexually. Classic architectural features such as arches and circular white sconces provide a semblance of nobility to this otherwise blue-collar building.
Original for sale! 1/1 Contact owner for price.
Click ORDER BELOW FOR PRINTS.