Skyscrapers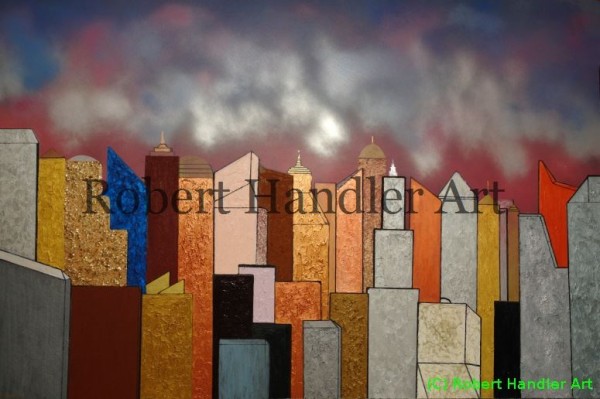 One of the few New York City architectural art works I've created that's not a raised surface, other than the paint itself. I think the title 'Skyscrapers' says it all.
Original Size: 4'x6'
Materials: acrylic
Thickness of Original: flat
Surface: Masonite
Contact for price of original.
Click ORDER BELOW FOR PRINTS.