Tenements After The Rain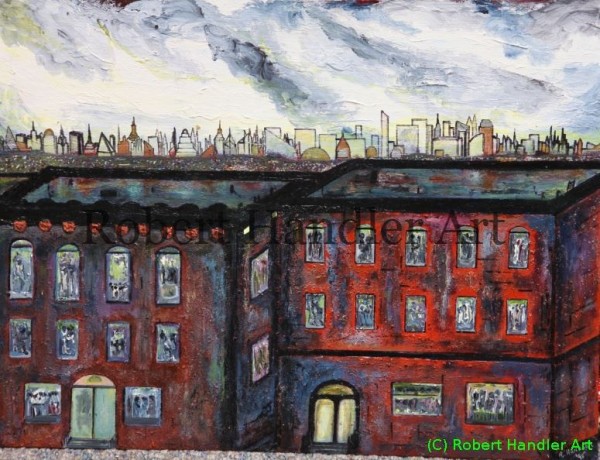 Another peeping Tom's view of the inside of a typical tenement block building. The residents are engaged in various activities, some of them of a private, intimate nature. Again, we see the contrast between older and newer construction in the fore and backgrounds.
Original for sale! 1/1 Contact owner for price.
PRINTS TEMPORARILY UNAVAILABLE.