The Avenue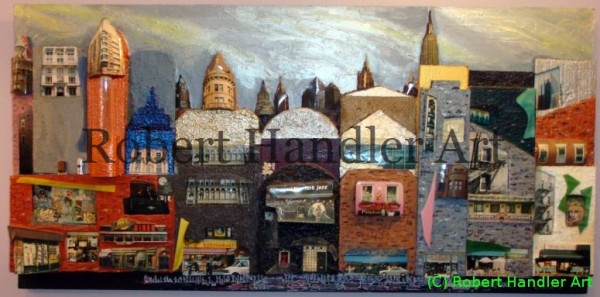 A Mid-Manhattan block incorporating some well-known businesses, housed in older brick buildings, which form the center piece of the side streets. The central perspective of the Empire State Building and other classic skyscrapers frame this piece.
Original Size: 2' x 4'
Materials: acrylic, mixed media
Thickness of Original: 3 inches off surface
Surface: Masonite
Contact for price of original.
Click ORDER BELOW FOR PRINTS.