Bright Yellow Sunset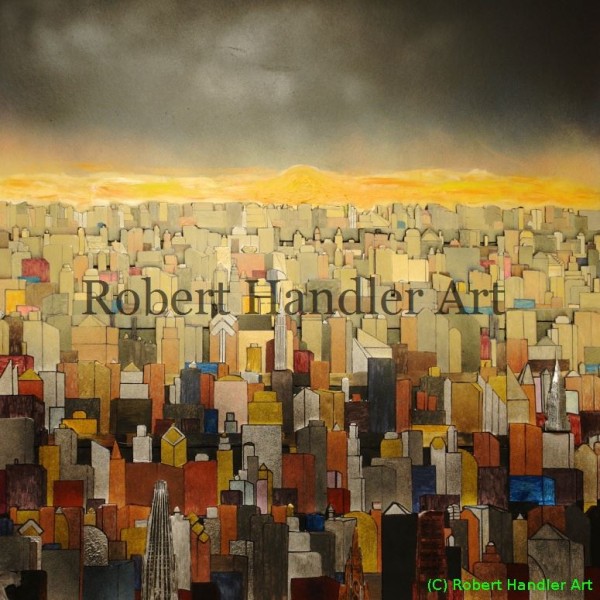 Four layers deep, this cluster of skyscrapers is a visionary interpretation of Manhattan on a bright sunny day.
Original Size: 4' x 4'
Materials: acrylic, mixed media
Thickness of Original: 2 inches off surface
Surface: Masonite
Original for sale! 1/1 Contact owner for price.
Click ORDER BELOW FOR PRINTS.