Demolition and Construction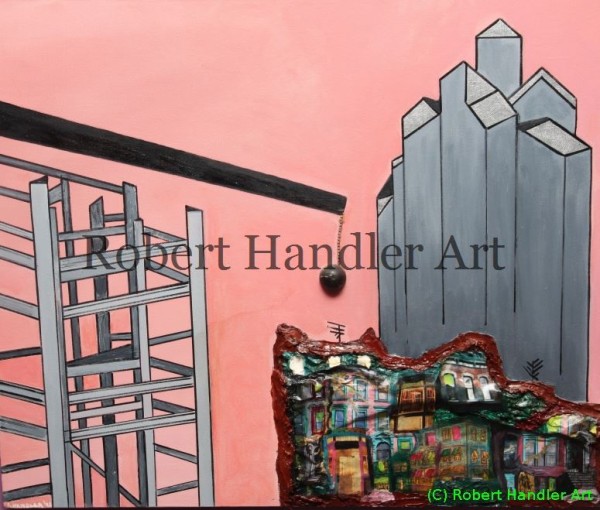 A wrecking ball threatens to erase from the Earth a long-established upper New York City block of row houses. The row houses, though at risk by being replaced by newer skyscraper construction, seem alive, popping out from the surface in a pastel of rich colors and vibrancy.
Original for sale! 1/1 Contact owner for price.
Click ORDER BELOW FOR PRINTS.