Keepin' Watch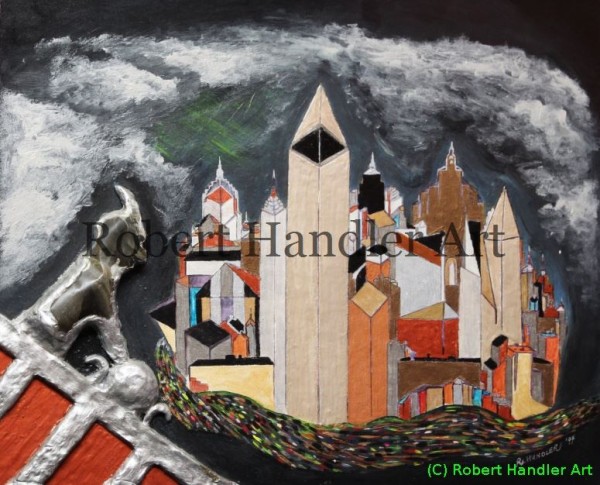 Gothic architectural devices such as this gargoyle, finial and balustrade seem to peer over the newer construction in Manhattan. The silver tones of the Gothic architecture in the foreground contrasts the fresher tones of the new construction.
Original for sale! 1/1 Contact owner for price.
Click ORDER BELOW FOR PRINTS.