Souls Departing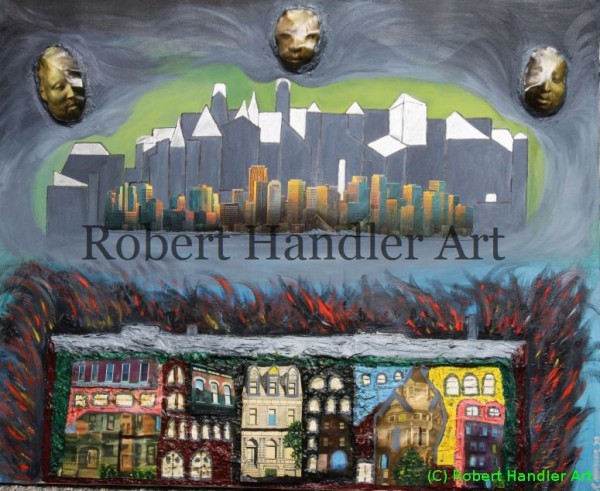 An artistic metaphor for urban decay, this powerful message sees a city going up in flames, either literally or interpretively. Newer skyscrapers represent unthreatened and flourishing affluence while the row houses in the foreground are in peril. The three raised-relief figures are open to interpretation; one could conclude they represent a rebirth after destruction.
Original for sale! 1/1 Contact owner for price.
Click ORDER BELOW FOR PRINTS.