The El-The Bronx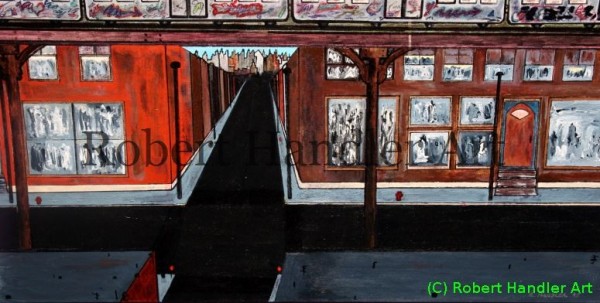 The elevated subway lies in the foreground, roughly at the same elevation as the top of the row houses. In the distance, over 100 blocks away, we see the more modern skyscrapers of Manhattan.
Original for sale! 1/1 Contact owner for price.
Click ORDER BELOW FOR PRINTS.