City Never Sleeps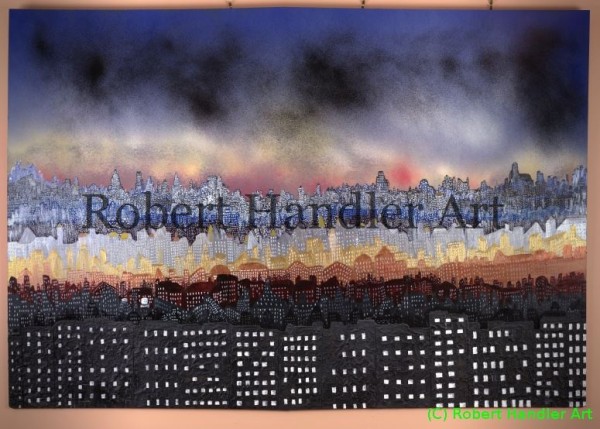 My recollection of the city in which I grew up (Manhattan, specifically its Upper West Side): the lights never seemed to go out, everything was illuminated, and things were always going on. If you're lucky enough to have a view of the sky living in Manhattan, you were entertained by the architecture changing color with different shades of light throughout the day. Although not a truly raised surface painting, it has the appearance of layering.
Original Size: 4'x6'
Materials: acrylic, mixed media
Thickness of Original: flat
Surface: Masonite
Original for sale! 1/1 Contact owner for price.
Click ORDER BELOW FOR PRINTS.